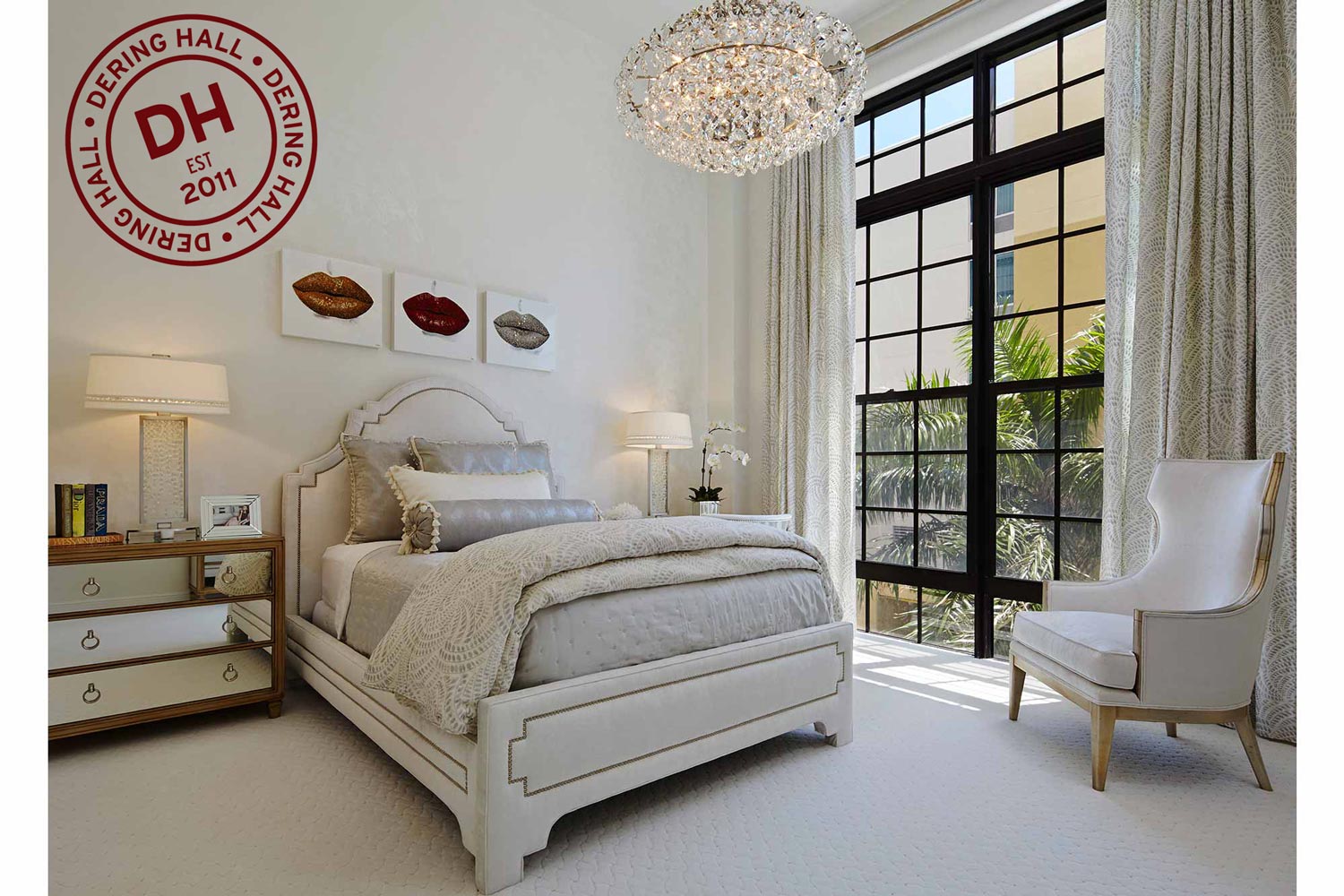 08 Aug

Dering Hall Features our Palm Beach Urban Glamour project

Posted at 04:07h

in

Media

The exclusive luxury interior design website, Dering Hall, has featured elegant carpeted bedrooms, including the opulent master bedroom in our Palm Beach Urban Glamour project. We loved creating this space with an urban feel with a twist of Palm Beach. Keeping in mind it's located in South Florida, we added elements that work with the view.
What is Dering Hall
Dering Hall is a curated resource for discerning consumers and design professionals. They connect design professionals and savvy consumers directly to our community of the world's leading brands and artisans.
We at Annie Santulli Designs, love to scroll through the inspirational pages of the Dering Hall look book for unique luxury products that our swank clients would cherish in their spaces. Because they have gathered one of the largest selection of luxe artisan pieces, this website is an irreplaceable resource during our design process
We invite our clients to look at the wonderful spaces showcased in this, and many other, featured articles on their exclusive website.